10 Top Ranked Preschools in Pune | Nursery Schools | Best Preschools Pune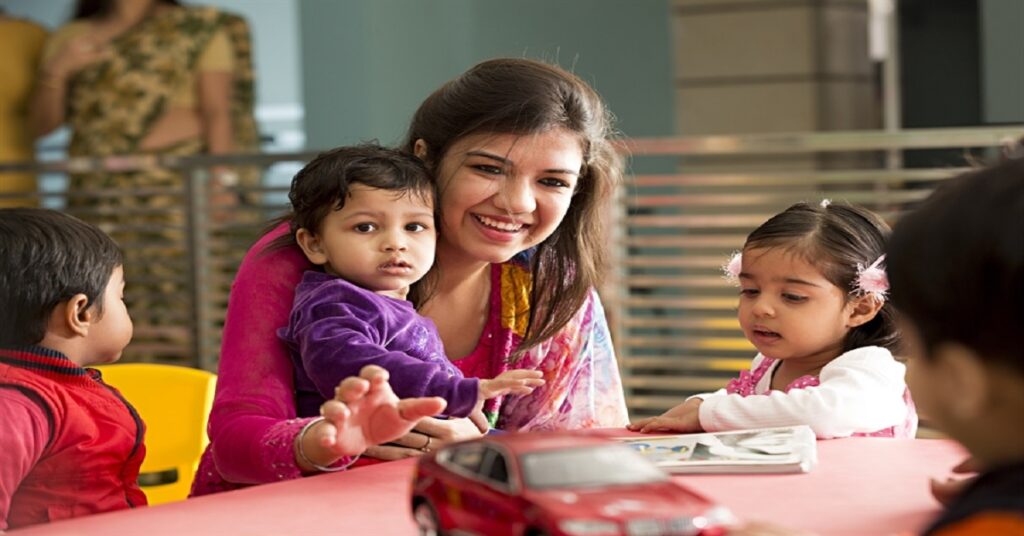 Pre-K also known as preschool is a foundational year because, for most children, it provides their initial exposure to school and sets the tone for their educational career. Your kid starts to develop perceptions, learn new things, get exposed to socializing and more. It teaches your children "how to be learners," including how to deal with difficult emotions, how to pay attention, and how to be peers who listen to and interact positively with their classmates.
"You want to teach children how and why to behave. What to do instead of just what not to do," a best preschool in Pune teaches self-regulation through songs and routines; picture prompts can remind children of the steps in a process. Because, the top preschool in Pune have skilled preschool teachers and implement strategies for redirecting student behavior and use language that provides instruction.
Best preschools in Pune helps your children find answers through exploration, experimentation, and conversation. Enrolling your child into best playschools of Pune also helps children learn to separate from their parent or caregiver. Now the important thing is to find top preschools in Pune. With plethora of options it is tough to decide which is best for your child. We have made your task easier by listing best preschools near me.
1. JumpStart – Aundh, Karve Road, Ghole Road, Bhosale Nagar – Pune
Jumpstart Activity center is a revolutionizing child development center which has been developed on the premise that each child is unique naughtycamgirl.org; each child is a genius and that each child is special. Jumpstart kids play school in Pune employ constant efforts to develop the child holistically.
Exposure to varied activities other than school make the children more confident, more inquisitive and also more social as they interact with other children.
Jumpstart activity centers in Pune for kids takes up the admission from 6 months to 2 years.
2. Kangaroo Kids – Kalyani Nagar – Pune
Kangaroo Kids, that started with only 13 children over 2 decades ago in one preschool, has now spread its wings across four countries. With its pioneering teaching process, both creative and practical, it offers best of both worlds.
The innovative learning ideas adopted enable the children to develop and grow in body, mind and spirit. Furthermore; transforming them into sensitive, sensible and poised little individuals equipped and ready to face the world.
3. Vivero International Preschool & Day Care – Kalyaninagar
The Pre-school & Child Care, Kalyani Nagar is nestled in 10,000 sq.ft. of safe and secure environment. It caters to the needs of children between the age group of one and a half to six across five grade levels. Activities like cooking, taking attendance, or weekend recount provide the basis for learning activities. Children are encouraged to understand appreciate and create music and to express themselves through murals or pottery in our outdoor spaces. Moreover, your child is encouraged to read books from their class bookshelf and their teacher reads one to them every day.
4. Edify International School – Hinjewadi Pune
Edify International school was established 2 years ago in Pune enjoying the location advantage of being present in the IT sector. 14 years ago Mr. Gautam Budhrani adopted IB curriculum which is a research and inquiry based pedagogy leading students to think critically and challenge assumptions, making them perfect examples of global citizens.
Edify International School is one of the Best Play Schools and Preschools in Pune, offering education up to Grade 10.
5. Canary International Schools – Mohammadwadi (Nr. Corianthian Club) Pune
Canary International Preschool aims at providing a holistic development akin to cognitive, social, expressive and interacting skills or in general the development of the kids counting with a variety of maturity and knowledge in a childlike considerable, emotional, exciting, mental, ethical, fine motor, gross motor, verbal communication, education, admiring, response etc. with other individuality build up at this phase.
Canary International Preschool provides a secured, hygienic and world class infrastructure, teaching aids & tools. It has got all the right elements that are needed for effective early childhood environment. Additionally, it fosters your child to discover, explore, create, investigate, solve problems and express ideas with others.
6. Kiddopia Preschool – Wakad, Pimpri-Chinchwad Pune
Kiddopia aims to shape your child's future with a world class education that is on par with the highest global standards, all while reinforcing the emphasis on our inherent Indian values.
Their student-driven programs are carefully constructed to help each child identify their intrinsic potential and equip them with suitable tools to hone and excel in their individual interests. The preschool is structured on the same robust ideologies, where we have utilized our vast expertise in Early Childhood Education and Care (ECEC) to create a nurturing, stimulating, and safe environment for your child to flourish and grow smarter and stronger.
The center offers preschool, playgroup and nursery classes for kids.
7. KLAY Preschool & Daycare – Aundh, Magarpatta, Kharadi, Kalyaninagar Pune
With young children spending their day at the centre, the school focuses on overall development of the child. They offer a safe, hygienic and age appropriate environment to the kids enabling them to meet their emotional, physical and social needs.
This easily accessible centre caters to an age group of 6 months to 10 years and is well equipped with an infant room, a spacious outdoor play area and a hygienic kitchen where fresh meals are prepared for kids on a daily basis. Their biggest strength is strong parent community who have supported enthusiastically at every step and highly recommend us to their friends.
8. Little Miracles – Hadapsar Pune
Little Miracle's goal is to cater to the child's academic, social, emotional, physical, creative and developmental needs. It aim at children's personal development and excellence in education in a safe, home-like environment. Knowing the role of the parent in the learning process, the team invite parents to get involved in their children's early learning through open communication and thoughtful collaboration.
By adopting various teaching techniques and methods, by offering the children the best curriculum. By providing them with the selective and personally designed material. Hence, the activity centers in Pune for kids strives to 'unfold their bright minds' and transform the little ones' lives miraculously.
Little Miracles is an Activity Center for children between 10 months to 8 years.
9. The Green Turtle – Baner Pune
Founded by Kuki Mongia and Pooja Jeejeebhoy, The Green Turtle has fast become one of the most respected preschools activity centers in Pune. It is known for its personal attention, creative approach to learning and home-like environment. This helps kids prosper and connect with their surroundings.
The Green Turtle is not just another educational institution but a home away from home where the child learns and plays all at the same time. The attention by our teachers just like moms and grand moms at home.
Green Turtle started off as an activity center that became famous for its thoughtfully curated activities. Hence, offering a creative approach towards learning. Music and custom songs, props and stories make every activity fun and exciting for your children.
The activity centers enrolls kids from 16 months to 5 years and above.
10. Safari Kid Preschool – Koregaon Pune
Located in close proximity to Kalyani Nagar, Boat Club & Camp Area. Your son or daughter will go ga-ga in our sandpit, large indoor and outdoor play areas. It is one of the most beautiful nursery spaces anywhere.
From eight months to six years old, there's much to ignite the imagination. The preschool have got everything covered: jumping through core maths, speech, social and science programs.
The above-mentioned are the best preschools Pune that offers amazing learning and teaching experience to your toddler. So, let your child get the best exposure so that the transition from preschool to the actual school becomes easy.