Classroom Education and Skill Building experience at DLRC
Expert session Questions and Answers
Our vision for the students in this age group is to develop socially responsible individuals who are brimming with self-confidence to solve problems in their personal and professional life – seekers of solutions keeping self, society and the natural environment in mind. The pillars of our program to realize our vision are the following:
Wholesome learning program with a balanced focus on the 3H's (Head, Heart &; Hand)
Architecturally beautiful campus set amidst soil and trees
Facilitators with deep subject matter knowledge
Some of the programs that we do realize our vision for the students in G08 through G12 are the following:
On-Campus and Off-Campus internships
Student led and Facilitator mentored SIP (Social Impact Projects)
Art Clubs (film making. music making. knitting, making your own shirts/slippers/etc.)
We cater to students from 5.5 years to 18 years
There are Formative and Summative Assessments of Learning throughout the learning journey. We do have a fully functional Science Labs and that students use, under the guidance of a facilitator. Please visit our website www.dlrc.in to know more about us and our Program. See some of you tomorrow at our High School Open House at 12:00pm (Noon).
Yes. We walk a fine line and hence we have two Homeroom Facilitators for each grade who connect with the children in areas other than academics.
We offer a menu of subjects across sciences and arts. Kids are encouraged to choose across streams to develop them in a wholesome manner. We offer a choice of 10+ subjects for this age group across all grades.
True for NIOS. We work with the students beyond just appearing for examinations. Writing an examination is a strategy – hence we work in a focused manner with the students on this strategy all along – but the focus is on the student enjoying the subject and learning.
There are strategies and Boards make accommodation for students who have difficulty writing. We can discuss the details during the Open House. We have two such students who were approved, by Cambridge, for Scribe and typing answers on a computer.
Sports, yes. Kids engage in basketball, volleyball and soccer in addition to weekly trekking, kabaddi and other sports. Our students participated in two inter-school meets in this academic year. I am a runner and a cyclist having run half marathon and cycled 150K (at a stretch). Love to stretch the kids to consistently focus on their fitness.
In a week we will be having an internship fair where 15+ parent organizations will be pitching internship opportunities to students. Students have already been guided to prepare their CV's to present themselves.
An agile and fit body is the avenue to a sharp and alert mind. 3 of our high school students play their sport of interest at state and national level.
The last few decades have belonged to individuals with certain kinds of skill sets – computer programmers who could crank code, lawyers who could craft contracts, MBA's who could crunch numbers. But the key to success is changing hands. The future belongs to individuals with very different kinds of skill sets – creators and empathizers, pattern recognizers and meaning makers (you need to talk to some of our students to understand how we are realizing these skill sets for them).
Not at DLRC. We discourage outside Tuitions. Facilitators, at DLRC, go out of their way to address student queries. Our facilitators are highly qualified and passionate about what they facilitate – they facilitate to create a love for the subject while preparing them for the examinations. Students say that they are studying more than ever before but are enjoying every bit of it.
We do not groom children for a particular Board Exam. Our Program focuses on wholesome development of the child. All along the learning journey, we work on the examination writing strategy.
Very possible. We have students preparing to appear for JEE, NEET and other competitive examinations.
To be part of the online sessions subscribe HERE
To volunteer for a session , if you are an expert , fill your details HERE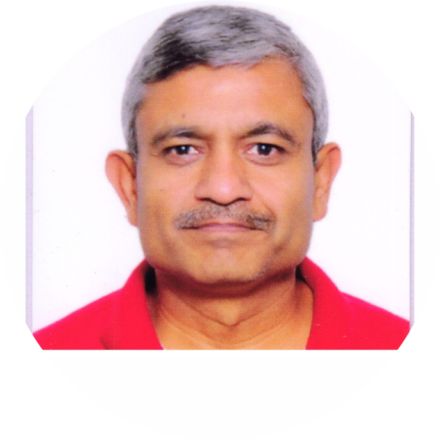 Ajay Dalmia – Classroom Education and Skill Building experience at DLRC
Ajay Dalmia-Classroom Education and Skill Building experience at DLRC
Ajay Dalmia is an educationist by profession. He is an engineer by education and has a wide range of educational and financial experience. After having worked in the corporate sector for about two decades, he walked into the educational field while volunteering with Asha for Education. He currently runs DLRC, a learning firm for children where the focus is learning for life and not just for examinations. Ajay Dalmia's expertise lies in education of young adults, teaching for learning (self and others), financial literacy, process re- engineering and career options after 12th and graduation. He believes in open education for children and encourages parents to support their children in every aspect.