Exam anxiety for children
Expert session Questions and Answers
I believe this needs to be diagnosed. It could be because of the volume of content that can bog down a child or it could be getting too anxious about the exams. Talk to her and she will be able to articulate it for you.
This is a common problem among the students. Yes, the pressure of time plays an important role and this leads to wrong number but reading the questions twice must be the practice inculcated with her.
Anxiety can be seen in the form of stomach ache, headache, sweating of palms and not wanting to give exams, avoiding and delaying them.
Anxiety is a symptom of lack of confidence. Talk to your child and give them positive feedback after each paper rather than asking them 'how was the paper'?
The numericals in Science are at times difficult to comprehend, if the question is asked differently. This requires the child to comprehend, visualise and then attempt to solve it. It may not be anxiety related issue.
Parents have to bring down their anxiety when the child shares his / her scores. Always encourage them to do their best and when they see this over time, they will not fear it . The more supportive you are and talk to the child about their goals/ expectations, the better it will be.
Class VI is the age when the child thinks he is a big boy and hence he thinks he is handling it well. Let him be independent and give help when asked for. Treat him like he is old enough to make his own plan.
If you see the anxiety, don't fret. Be open and give support. Talk to the child in a calm voice and listen to what is the fear about, show acceptance of whatever is the outcome.
This can be discussed with the subject teacher.
Study skills are critical. Find out what is the learning style of your child. She could be an auditory learner, visual learner, or kinesthetic. This will be helpful to devise a study plan for your child.
She is too young to sit down for long hours for study. Kindly give her enough play time and help her structure her study time. Sit with her when she is studying as she will feel mental reassurance and moral support. Change of board is purely a parent and child's collective decision.
Don't change the functioning of your home drastically. When the child is in class 10 or 12, many parents quit their jobs, disconnect cable connection, stop going to family functions etc. Do not do these things, stay as normal as the home should be. This will make the child feel comfortable. Support your child closer to exams during prep leave by being available to chat with your child during break in study routine
Mind maps, concept maps, cause and effect method, comparison method of two concepts if they are related, jotting down important points, summarising a topic , etc are some methods for studying the concepts.
4th std child can do self learning with help from parents for an hour. Class VII can do independent study for 2 hours, not for homework but learning. Though it depends on the capacity of the child. He/ she will be able to give you an indication if it's too much for them, adjust the same as per the need.
Don't push it yet, she is too young.
Talk to her about what is confusing to her. Is it the understanding of the question, or is it fear of forgetting the matter.
To be part of the online sessions subscribe HERE
To volunteer for a session , if you are an expert , fill your details HERE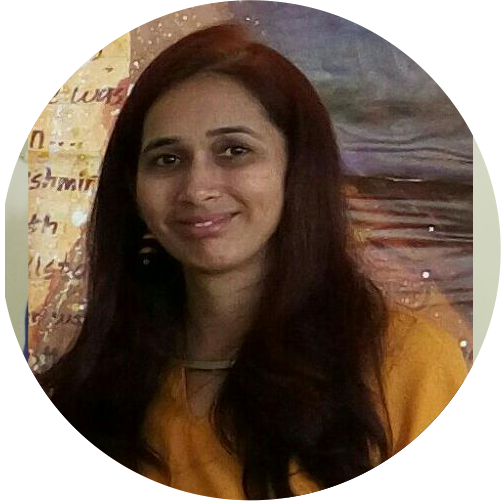 Netre Kulkarni – How To Overcome Exam Anxiety
Netre Kulkarni is an educationist by profession. She is a qualified trained senior professional with extensive global experience of 14 years in various leadership roles.
She has a certified Diploma in Educational leadership from Cambridge University, UK and has received the certificate of eligibility in Mathematics from New Jersey, USA. Her expertise lie in dealing with issues among children as parents, removing or dealing with exam anxiety in children and parents as partners with school.
Netre Kulkarni – How To Overcome Exam Anxiety is the session where she will be sharing the tips on how to deal with the test fear. She is skilled in Requirements Analysis, Coaching, Classroom Management, Lesson Planning, and Educational Technology. She has been involved in short and long term strategic planning and management tasks.
She is responsible for quality assurance and constantly encouraging to implement new developments in the curriculum. Her key strengths are strategic planning, curriculum development, 
leadership and staff training
 , project management, decision making and adaptability.
The Session
Netre Kulkarni – How To Overcome Exam Anxiety is the topic where she will be answering growing concern and questions from the parents. For more details please visit 
our website