High school – Importance in shaping young adult
Expert session Questions and Answers
Let me start with a general observation that addresses your query.
Most of us start thinking of 11th/12th after grade 10 examinations or in grade 10. It is at that time we also start thinking about what after Grade 12. All of a sudden there is a lot of pressure from all angles to do good and make decisions. In this process we end up losing the child and their potential goes untapped.
G09 through G12 is a beautiful time where the young adult's potential can be guided in a wholesome manner such that the child not only develops academically but also develops skills to work with their hands and builds empathy. There is no rule book that we have as parents. We have two girls who have gone through this process. It helps to take a medium to long term view when thinking of High School (G09 through G12) learning journey. Parents should start thinking of High school as a 4 year journey, in G08, and not in G10.
The culture of coaching class and entrance examinations kills the child within the youth. Until 7th or 8th, the child has not even had the maturity or the time to explore options. He needs to explore and find himself/herself. What careers are we preparing our children for? Most of them will not even be available by the time our children are in the job market. What matters more is our children's ability to learn on the fly.
Counseling children is a three way effort that involves the child, the parent and the school. In this process the child needs to develop the skills to know himself/herself and the parents/educators need to work on understanding the child. It is only after this that the counselling happens. In the process our goal is to develop a socially aware human being who not only cares about self but also about the surrounding/society.
There are new breeds of Liberal Arts Colleges that focus more on a child's ability to think laterally and not just the marks scored in G12.
Symbiosis, Ashoka University, Flame University and many more – not recommending any but listing a few on the top of my mind.
This is an age when the children need to develop their critical thinking and problem solving skills. If they are able to do that, they will have the skills to create their own employment in addition to looking for employment.
This is the age when the kids need to hone their concepts and problem solving skills. Preparation for competitive examinations is a strategy where you need to observe a pattern and solve the problem – hence a lot of practice.
I have co-founded DLRC where we work with students and parents holistically. I am extremely passionate about changing the model of high school education. On one hand the students do not get into the college of their choice and on the other hand they are deprived of the development of their mental functions and the function of the will. There is enough research to substantiate that age 14-21 can be broadly categorized as a time when a child's rational thinking blossoms. As educators, we need to capitalize on this.
There is no one right career choice – what is most important is to build self-confidence in our children so that they take ownership of their decision.
To be part of the online sessions subscribe HERE
To volunteer for a session , if you are an expert , fill your details HERE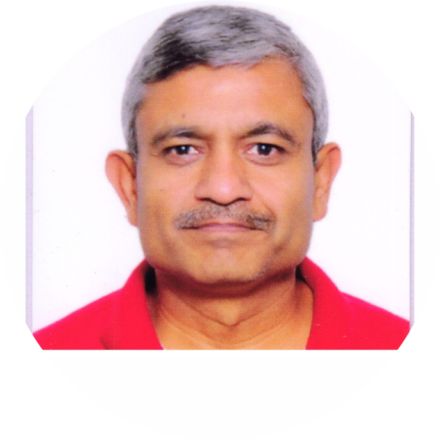 Ajay Dalmia – Will Lack Of Academics Affect Child Future
Ajay Dalmia – High school – Importance in shaping young adult
Ajay Dalmia is an educationist by profession. He is an engineer by education and has a wide range of educational and financial experience. After having worked in the corporate sector for about two decades, he walked into the educational field while volunteering with Asha for Education. He currently runs DLRC, a learning firm for children where the focus is learning for life and not just for examinations. Ajay Dalmia's expertise lie in education of young adults, teaching for learning (self and others), financial literacy, process re- engineering and career options after 12th and graduation. He believes in open education for children and encourages parents to support their children in every aspect.