How to Constructively spend time with your Kids at Home
Expert session Questions and Answers
Look, you have to remember that this is not a part of their routine. Get them excited about it by showing the positive side of the chores and don't nag. Don't expect miracles in a day, but slowly get them to do it. If chores you assign are not exciting then ask him/her to choose how to help at home.
Here I would suggest a few more things you can explore. If your child is excited about going online, have a thing to research each day, like exploring more about famous people and writing a summary about them. Making a video about their favourite story book.
Games like using jump rope for skipping, playing badminton in the corridors with a parent, cycling in the society premises, having a basket / bucket for games involving a ball can be played. Going up and down the staircase and timing it everyday to estimate speed.
I would say, spend time with your child and don't fret over chores. This time is precious.
This is a good time to teach life skills like how to make an effective video of 2 min to convey your message. Do a 'Just a minute' activity with your child on any topic to assess his/ her general knowledge. Ask them to track news and make a graph. Interpretation of statistics and predictions. How to make a mask out of a handkerchief, how to stitch a button. Create opportunities to get them to cook with you. Start from things to be kept prepared like cutting of vegetables, measurement of ingredients, estimation skills, procedure to follow, etc.
Do yoga / aerobics together at home. Ask them to prepare a list of things that they use frequently and then check stock at home. Then estimate the quantity required to be purchased for the stock to last for 2 weeks. It is a mathematical skill. Children can participate in online story writing competitions if interested. Doing Science experiments at home can be very exciting for many. All this has to be done once you make a schedule for your child with the child's consent so things are smoother and done with ease.
Just play, sleep and have fun. The company of a parent is so comforting for the child.
For giving creative writing skills, ask your child to write a daily log. You can then check for grammar usage, sequencing of thoughts, clarity of thought, language and vocabulary. Have some free play and simply talk about your family, create a family tree, read with a sibling, share your childhood stories, develop a hobby. Learn a new skill. Online course on foreign language, coding, art and craft, making things from unused material. Plant a seed, water it every day,  see it grow, record it's growth for the next 6 days. Keep a record of water required, measurements etc. Make a chart to record the observations. Such a wonderful way to teach observation and hypothesis. Teach financial literacy to older children. How to write a cheque
make them see how you make online payments, how to keep track of expenses, estimate the electricity bill for next month. Please talk to your child about the objective of social distancing. It is not out of fear, it has a purpose. If your child is curious, talk about COVID 19 candidly. What are the benefits of social distancing
– environmental benefits
– family bonding
– how to follow a self made schedule
– how to spend time meaningfully.
Parents have an important role to play. Bond with your child, be happy about the fact that you can spend time together. Don't get annoyed when your child interferes during your work. Rather take this opportunity to talk to them about what you do for a living. Let them shadow you for one hour a day. This is meaningful learning in a subtle manner. There is nothing that I can suggest for your child that will give a guaranteed successful outcome. These are suggestions, you know your child better.
One thing that works is sharing videos of creating something new, cooking, stitching, painting, art, music with your classmates. This excites them, they want to show off and also get inspired from each other.
Online language skills, especially foreign language beginner's course through YouTube. Story / poetry competition, creating your own blog. They can also use khan academy for practice.
To be part of the online sessions subscribe HERE
To volunteer for a session , if you are an expert , fill your details HERE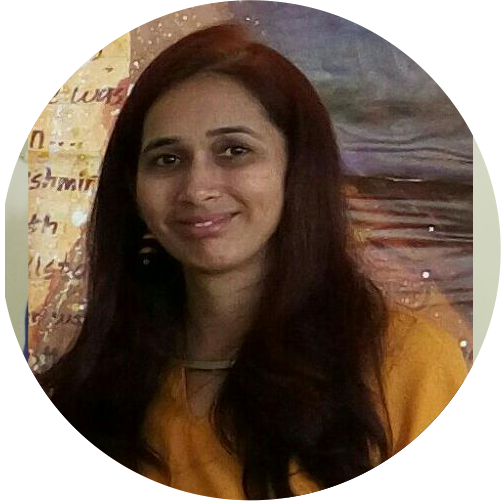 Netre Kulkarni – How to Constructively spend time with your Kids at Home
Netre Kulkarni – How to Constructively spend time with your Kids at Home
Netre Kulkarni is an educationist by profession. She is a qualified trained senior professional with extensive global experience of 14 years in various leadership roles. She has a certified Diploma in Educational leadership from Cambridge University, UK and has received the certificate of eligibility in Mathematics from New Jersey, USA. Her expertise lies in dealing with issues among children as parents, removing or dealing with exam anxiety in children and parents as partners with school. Netre Kulkarni is skilled in Requirements Analysis, Coaching, Classroom Management, Lesson Planning, and Educational Technology. She has been involved in short and long term strategic planning and management tasks. She is responsible for quality assurance and constantly encourages her to implement new developments in the curriculum. Her key strengths are strategic planning, curriculum development, leadership and staff training , project management, decision making and adaptability. She is highly appreciated for her interpersonal skills and conflict management. Vibha Kale.