How to inculcate reading habit in your child
Expert session Questions and Answers
Kids find books boring. Make a deal with your child that if he reads at least 2 pages of a book, you will read on the weekend with him. Also check if you read. Many times since parents don't read, children don't read.
Reading with picture books initially will help develop interest. Make reading interesting like after they read ask them to narrate the story adding their magination. Praise then for reading, take them to book store and let them explore and pick what they want to read.
Panchatantra,encyclopedia for kids, Children Ramayana and Mahabharata, Children Bhagvat (This is different from Bhagwad Geeta).
Don't bribe your child with screen time for reading. Let the child choose what he or she wants to read. Don't judge or criticise their choice. You read to them. Make reading time with you something they will look forward to.
Switch to a book. Let your books lie around and share with them what you read. Make a ritual to read aloud daily to them and then slowly encourage them to read to you. Keep reading to them and eventually pass the baton to them to read stating you are tired and would appreciate if they read to you. Also visit book stores and try picking what they like without making an issue about the money spent on the books.
Analyse why, is it gadgets? Or something you said about reading a certain genre or spending on books..If it's gadgets, buy an amazon Kindle subscription and give a little free hand to choose the book.
Do you read? Kids learn from parents. Also check the time you spend on gadgets too.
You can read everything, never restrict.
I don't endorse it as it does not allow kids to read. No doubt gives knowledge but spellings and other things can't be developed.
I didn't say get a gadget. I just said anyways they use then why not kindle. Why does the restriction come on kindle.
Ideally she should sleep on time. You can explain that to her and read for extra time when she has a holiday, but don't restrict her. Just educate her about sleeping on time
You don't have to guide them, you just need to take them to the bookstore and let them choose. Help to explore all kinds and genres of books. If you want, put an upper limit on the book cost.
Why insist on a message? Let them explore all genres. Encourage them to read biographies of their favorite sportsman or someone similar. Letters of father to a daughter by jawaharlal Nehru is a good book. Fiction there are some old times good novels,Harry Potter, sudha Murthy books.
Autobiography and biographies, letter to a daughter by jawaharlal Nehru, old time novels, Harry Potter, sudha Murthy books.
She is just 11 so let her just be and explore everything. Giving career options at this age will restrict her. A suggestion here as a parent we know what our child likes for example if drawing then expose her to those books, if history then books related to history, geography then books related to different places, if science then books related to that. Biographies of people from her area of interest. This will help her to formulate what she wants to do ahead in life.
There are very beautiful kids encyclopedias, pepper series and similar, then there is a series of famous personalities just a few pages and few lines. Such books are good reads for your daughters age.
To be part of the online sessions subscribe HERE
To volunteer for a session , if you are an expert , fill your details HERE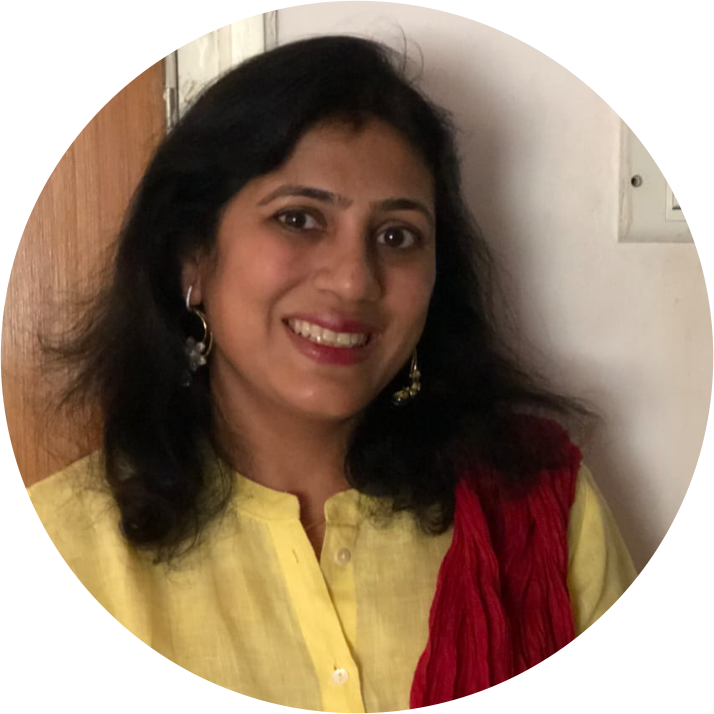 Nilima Amit – How To Encourage A Good Reading Habits In Your Child
Nilima is from One Life Many Journeys, a Certified Holistic Life Coach from University of Wellness and a Reiki healer. Being a coach and healer helps her to empower people who are at a crossroad of life trying to find their true purpose. She conducts various workshops on various topics to help children, teens and adults become better emotionally and spiritually.She is also a volunteer with Keep Moving Movement an initiative of LifeSchool, under which they visit various schools and conduct life skills trainings for students of 9th and 10th. She has successfully conducted Children Empowerment workshops for Children and Parents. She also conducts life skill sessions for Juvenile Children with Care for You Foundation
The Session
Nilima Amit – How To Encourage A Good Reading Habits In Your Child will be taking session at 5to15 event. For more details please visit our website.