Keep Your Children Safe in Cyber Space
Expert session Questions and Answers
At 17, it would be important to have a discussion about 3 very important aspects.
Creating a positive self image and online presence
Interacting responsibly with the other sex
Avoiding trolling
You can highlight the importance of etiquette here.
One must remember that this generation is born in the age of social media, so we can't not allow them. A good conversation about responsible behaviour, and taking responsibility would help.
There are many apps like ekawach to monitor. But an open and non judgemental approach is best. She should know that my parents are 'with' me.
As they are teens, you should ideally make it a conversation and make a deal. 'Telling' doesn't help.
You can set timings for younger kids. One hour after all work for the day is done. This includes total screen time, whether its TV or computer. They can choose.
Open door policy
Keep channels of conversation open
Encourage sharing. That way they will share good and bad stuff.
It's tougher in today's age. They do use the phone for completing school work and keeping in touch with friends. If we can have a discussion (two-way) and strike a deal, it may be possible.
Can you have a discussion and explain your concerns to him? Strike a deal about using it when he's out and you need to be in touch with him and on weekends, maybe.
Strike a deal means mutually agreed upon timings. We, as parents, tend to 'tell' the children. Instead, can we express our concerns and ask them how much time they feel they can use the phone without ruining their schedule? One can ask younger children who seem to be getting addicted to create a diary where they log in and out timings. That will give them a visual of how much screen time they're taking. I hope we realise that we are the ones responsible for getting them addicted to a screen in the 1st place.
Best way to keep them busy when they were younger and we were busy with something, was to give them the phone or put them in front of the tv. We see 2 year olds navigating the mobile phones so easily these days.
Do talk to her about what kind of pictures she is sharing. Online pictures can be misused for morphing. Follow her on Insta. Tell her you trust her, but would like to keep her safe. Make non- judgemental conversations with her. Learn how PubG works from her. Those with daughters, especially, need to build a trust relationship as a lot of girls experience harassment online and don't know how to deal with it.
I think the minimum age is 13 years for YouTube. So ask her to wait till then. Before she starts, ask her to research the pros and cons of posting online. (Monitor this activity). Monitor what content she wants to post. In fact, better if you do.
He's going to be reaching board years. You may need to ask him to start planning his time table so that he doesn't suffer in his studies. If his grades are dropping, then you need to have a good conversation. Strike a good deal.
To be part of the online sessions subscribe HERE
To volunteer for a session , if you are an expert , fill your details HERE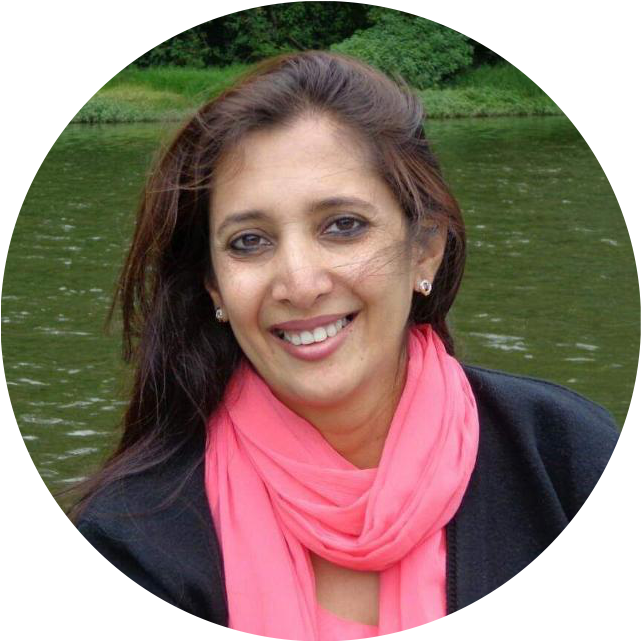 Anupama Pradhan – How to Keep Your Kids Safe On The Internet
Anupama Pradhan is a certified NLP Master Practitioner, Trainer and Life Coach. She is the founder of Inner Shift, an organisation that aims to help individuals realise their highest potential. She has been an educator for many years and is also a certified trainer from Dale Carnegie India. She conducts soft skills training and NLP based workshops that help people to transform thoughts and develop positive mindsets. For the past 5 years, she has also been conducting safety training on behalf of Mitkat Advisory Services, a security management consultancy, and has also often addressed parents and students on online and offline safety. Anupama Pradhan's expertise lie in Online safety, creating positive mindsets, 
positive parenting
, Creating gender neutral homes.
The Session
Anupama Pradhan – How to Keep Your Kids Safe On The Internet will be the topic where she will be taking the session at 5To15 event.