Myths and Facts about Corona Virus
Expert session Questions and Answers
Nope it's not true at all. None of the medicines have been proven for coronavirus. It is just that we can prevent any viral infection by working on immunity. Homeopathic medicines work best in boosting immunity.
True. It has spread through a snake. As of now the cause is still unknown.
Avoid outside food, cover your face, wash hands properly, drink more water, maintain hygiene.
Still not proved. But yes many viruses infect us through droplets coming out while coughing or cold so we need to be cautious when someone around is infected.
Homeopathic medicines are individual based so nothing specific.
It is less fatal than swine flu and dengue. It just has a 4% mortality rate.
It will go just like other viruses until it gets complicated like pneumonia.
Symptoms are the same for all – headache / cold cough/fever/body ache and weakness in limbs. More complicated cases can have difficulty in breathing and swelling on extremities
Everyday morning have tulsi leaves
Ginger garlic juice with honey once you are back from work or school
At bedtime milk with ghee and turmeric
Amla juice / orange juice and other vitamin c food items between 11-6
Have peanuts jaggery sesame seeds in winters to boost immunity.
Avoid antibiotics till it's out of control. Many of the antibiotics are not acting these days because our system has become resistant to them.
As mentioned we have medicines based on individual approach. General immune boosters like echinacea / alfalfa / ginseng also need to be given after doctors' prescription.
One glass lukewarm water with ten drops of ginger garlic juice. One can also introduce lemon grass tea / parijat flower tea / hibiscus flower tea / star anise powder tea to boost the immune system.
That's natural flowers and herbs. You can grow in your garden.
Yes if the person traveling is exposed to an infected Corona virus Patient. It's airborne but it's cause is still unknown.
One precaution while consuming non veg – cook it thoroughly and have with more fibre rich food.
Probability is less but as Corona virus is a strong virus so it can impact anyone's immune if it's not capable of fighting it.
Give omelette. You can give fresh paneer / tofu / sattu atta in water / cheese / avocado.
Nope not really but these days kids are complaining of stomach issues post egg consumption in boiled form. So it depends on egg quality again.
Yes. NIV has a test kit for it.
To be part of the online sessions subscribe HERE
To volunteer for a session , if you are an expert , fill your details HERE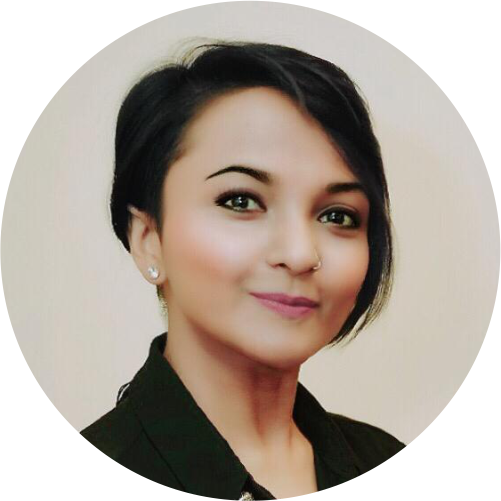 Dr. Nidhi Agarwal – Myths and Facts about Corona Virus
Dr. Nidhi Agarwal – Myths and Facts about Corona Virus
Director at Prakash Holistic Health Care Centre 2008-2019, Dr.Nidhi Agarwal has a great experience in treating and curing many pathological cases with the help of single remedy and creating and building trust in homeopathic medicines efficacy.
Being a Doctor herself she believes in a Medicine free lifestyle and has promoted battling out diseases through Home remedies to the masses through Workshops in schools and colleges and corporate to enable the process of embracing a healthy lifestyle. Being a Homeopathic Pediatrician and a Counsellor , she has been working on the vulnerability of children's minds in today's era and also towards child obesity and promoting a healthy lifestyle for Children.