Seasonal Allergies and it's home remedies
Expert session Questions and Answers
Try giving him lukewarm water with one teaspoon turmeric and jyeshtamadh ( mulethi or licorice root powder ) with honey at bedtime
Ask her to avoid dairy products and for swelling give her lukewarm water with few drops of ginger juice and jaggery after meals
Try giving them turmeric milk at bedtime with one teaspoon ghee
For allergic cough try to increase the water intake of ur child and also avoid milk and leafy veggies
Before sleeping have lukewarm water with jaggery and pinch of cinnamon and few drops of lemon.As soon as u wake up sip the same water again than step down from bed
At the age of 6 it can't be pimples. They must be sebaceous cyst ( white colour pimple ) ! Although can't prescribe without seeing still try dabbing turmeric and lemon paste at bedtime on it
That's hormonal! Need to see to comment. Still u can apply tea tree oil daily at bedtime and use fresh aloe Vera gel post that
You can give everyone tulsi water empty stomach and before bedtime lukewarm water with ajwain turmeric and ginger
For immunity – have tulsi water daily Morning and turmeric milk at night
He might be having pharyngitis so try to gargle with salt water and as he wakes up give him lukewarm water with turmeric and pinch of cinnamon and honey
Hi Vinita ThTs due to internal dryness – try applying coconut oil mixed with olive oil and neem oil in the ratio ( 7:2:1) on her skin at least thrice a day. Also include ghee / cheese / butter / eggs and fish if non veg
You do not need to remove his tonsils as after the age of ten, his immune system will take care. As of now everyday ask him to do gargle and steam; also give him lukewarm water with ginger and honey post meals
Ask her to wash face with cetaphil face wash and apply tea tree oil at bedtime . You can also apply nutmeg powder on big pimples
Give her lukewarm water with lemon and honey as she comes from school and give tulsi water with ginger in Morning
Consume papaya / carrot and do Tratak Kriya
For pimples apply chandan powder with turmeric and rose water. For dandruff apply onion juice / curd water with honey
Apply methi powder with curd water for ten minutes before bath ( only on scalp )
For adenoids u need to get it checked once . For immune try giving her lukewarm water and jyeshtamadh churna/ also u can try Septilin.
To be part of the online sessions subscribe HERE
To volunteer for a session , if you are an expert , fill your details HERE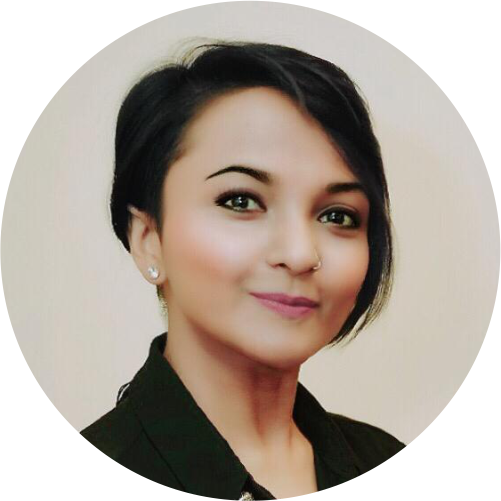 Dr Nidhi Agarwal – Allergies And Home Remedies
Dr Nidhi Agarwal – Allergies And Home Remedies
Director at Prakash Holistic Health Care Centre 2008-2019, Dr.Nidhi Agarwal has a great experience in treating and curing many pathological cases with the help of single remedy and creating and building trust in homeopathic medicines efficacy. An energetic Ficci flo member, Dr.Nidhi is an activist of "With Love (NGO)" and Cancer Care Aids Organisation. Dr.Nidhi is a great promoter for the upliftment of the girl child and has contributed immensely for the Woman centric projects for emancipation of Women in urban and rural areas by Actively initing the Ficci Flo Marathon for social cause and girl child education. She has worked with Team Miracle for the initiation of a cleaner and greener environment and plastic free lifestyle by being an Eco Warrior and promoting reuse and recycling of plastic waste. She has also worked with Team Miracle in supporting the Paraplegic Soldiers in their project to generate funds for the participation of the brave hearts in the Paralympics.
The Session
Dr Nidhi Agarwal – Allergies And Home Remedies will be the topic where she will be taking the session at upcoming
 5To15 event
. Being a doctor herself she believes medicine free lifestyle and has promoted battling out diseases through home remedies to the masses through workshops. She also collaborates with the schools and colleges and corporate to able the process of embracing a healthy lifestyle.
About Dr. Nidhi Agarwal
Being a Homeopathic Pediatrician and a Counselor. She has been working on the vulnerability of children's minds in today's era. Dr. Nidhi also handles  child obesity issues and 
promoting a healthy lifestyle for children.