Sports 4 Kid
Expert session Questions and Answers
You need to consult a dietician as diet is totally subjective.
So many factors like social, economical and academics can be considered. Professional sports is demanding in all aspects.
He must take proper coaching in a good academy which will provide him the chance to enhance his talent.
Sports not only has playing career but plenty of other opportunities after playing as well.
She needs to start working on strength training and proper nutrition,but this should be done under a proper trainer who understands kids' fitness.
All olympic sports have career opportunities in India and abroad, send your child as per his or her liking, do not force them. If interested to pursue sports career, then science stream helps for future studies. Teach children to enjoy the sport, not competition as they will perform only if they enjoy.
At what age can kids start learning karate and swimming?
Karate and swimming are early specialization sports, so earlier is better. The minimum age to start with these can be 4 years.
Not weight training but body resistance strength should and can be done.
For 3km, 10 years is the right age to start. The mistake we all make is not provide children with skilled training but emphasize too much on running. Running requires proper running techniques and breathing techniques. It is good to join fun and fitness activities from the age of 4 years.
Very importantly his interest is important and parents just need to support him, ultimately he is the one who is going to do the entire thing. Patience is the key in team sports.
Play league matches organised by association. Very less role by parents, just support your child.
If anyone has future goals to play U14 invitation matches, how should he prepare himself and what should be the parents role?
All team sports are excellent for kids. Making a career require so many commitments, first of passion is essential.
Please don't do so. It is really early for her.
One should follow a diet which you can pursue as a lifestyle. It's not that someone is doing so I should do it as well. Vegan is not bad at all, do not insist on non vegetarian food only. He might have to eat more portions of protein supplements in that case if he is playing professionally.
To be part of the online sessions subscribe HERE
To volunteer for a session , if you are an expert , fill your details HERE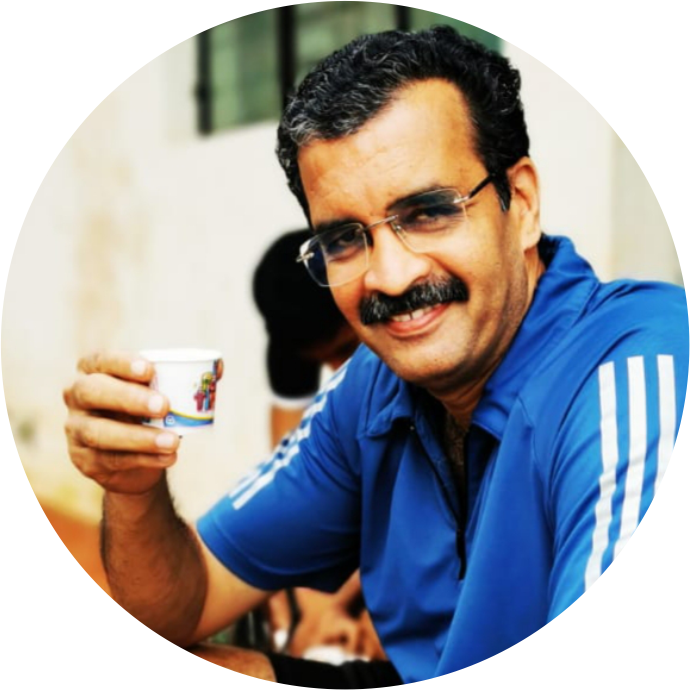 Mahendra Gokhale – Sports As A Career Option For Kids
Mahendra Gokhale is a Professional Sports Coach. He is a high performance sports conditioning specialist and runs his own Academy. Being a Fitness trainer for the Mumbai Indians team in the IPL (Indian Premier League), Mahendra Gokhale has a decade long rich experience and expertise in the areas of 
health, fitness and sport
.
About Mahendra Gokhale
He is a certified fitness trainer from CSCS (USA) and CSCC (AUS) and has the experience of working with top athletes across the world. He was also the former fitness trainer in the Pro Kabaddi League. Mahendra  has been an active organizer of successful events. The events includes cycle treasure hunt, hill treasure hunt, children biathlon and 10 K run events successfully every year in Pune for the past 4 years.
Mahendra Gokhale is always keen to create awareness regarding sports and fitness. Furthermore,  and is seen promoting the knowledge of healthy living through boot-camps. He offers training lectures at various cricket academies in India.
The Session
Mahendra Gokhale – Sports As A Career Option For Kids will be the topic where she will be taking the session at upcoming 5To15 event.