Swimming as a Sport for my child
Expert session Questions and Answers
Swimming is an amazing exercise for all kids, no matter what their level. It is a great sport for Kids with autism or attention disorders as they often do very well in swimming too. I don't know anyone in Thane.
As such no specific order to learn however, normally for kids with these ages suggested is Freestyle,Breaststroke, Backstroke and then Butterfly.
Chlorine is there to kill the germs, however Coaches come to know if the amount of Chlorine is high, as it causes itching. To protect Skin, Banana Boat/ Biotique Sunscreen are good, use of Swim Goggles, Swim Cap and good quality swimwear is enough.
If you want to coach kids Swimming from outside , in India right age would be 5+(Looking at crowd in pools and safety issues), but if you yourself wants to coach, you can coach from 3+.
Swimming is a skill that must be learned and practiced all year round, unfortunately, children are not comfortable in winter, especially due to current climatic changes due to global warming, but if Pools are heated to make swimming comfortable all year round and you will really see the skill difference. Children tend to forget new skills taught and new found water confidence will disappear without continual practice, to avoid this we recommend a year round approach in heated pools only for kids.
Its okay, kids will themselves vomit, if they have gulped more than required.
No worries, if you yourself are coaching, it is safe to teach at age of 4 with personal attention, Normally at that age they can re-learn faster.
Rigorous warm up would be required while coaching, the body temperature automatically adjusts the water temperature , but coach your kid in summer only for now and try to include required fats in the meal to prepare for the coming summer.
Wow! It's great that your daughter is not aqua phobic and has learnt swimming at her age. But I guess she must have got some slight drowning experience in deep so she might not be ready. Try to counsel her and first make her feel comfortable in shallow part of swimming for at least a month. Don't worry after few days she herself will gain confidence to go to deep, don't pressurize her, she is small and all kids are not the same.
Swimming is amazing exercise for all kids. Asthmatic kids are said to do much better with swimming than any other sport. Regular practice will definitely improve breathing, also try teaching her pranayam (anulom vilom) to improve it.
Apply coconut oil before going to swimming, it will not allow Chlorine to stick to hairs and also suggest to buy Cap & that is meant for Long hairs.
There are many options for vegetarians if your kid does not have nut allergies, you can give Nuts and Peanut Butter, Almond Butter, also in fruits include Banana and Avocados, Almond Milk if possible and also include Ghee regularly. Include Paneer and Spinach in diet.
They can eat food after half an hour but try and include Protein rich food. Also within half an hour you can give Chana, Peanut chikki etc.
Cocunut oil is best for hairs. Yes washing hair is advisable.
Anytime between 4 pm to 6 pm is good for swimming even during summer. Other seasons try looking for heated and covered pool , but the time remains same.
Hot soups are good, for eating within half an hour, Chana / Peanut Chikki.
As mentioned in earlier chats, apply Banana Boat/ Biotique Sunscreen and Moisturizer and Coconut oil before going in the pool.
For any age, food rich in protein is always advisable after any sports.
To be part of the online sessions subscribe HERE
To volunteer for a session , if you are an expert , fill your details HERE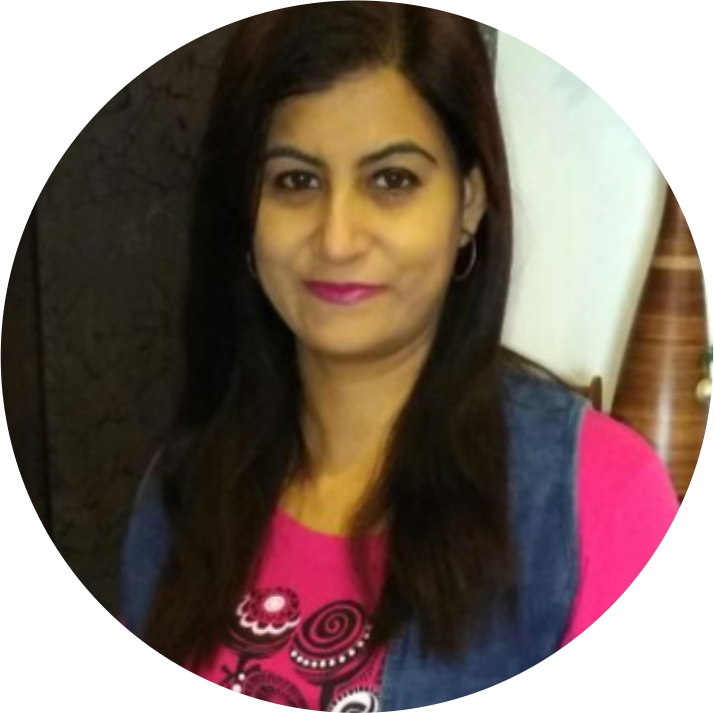 Sanchali Iyer – Before Getting Your Child Into Competitive Swimming
Sanchali Iyer is a passionate Swimming Coach who after 14 Years of IT experience in corporate decided to follow her passion and love for swimming by starting her own Swimming classes in various societies. She has a 
unique bonding with kids in her classes
 and kids just love to learn swimming from her. Certifications: ASCA certified Swimming Coach, Certification on Water Safety and Swimming from American Red Cross & CPR certification accredited by AHA ( American Health Association) having OSHA guidelines.
The Session
Sanchali Iyer – Before Getting Your Child Into Competitive Swimming will be the topic where she will be taking the session at 5To15 event.