Taking care of your Child's Health in Winter
Expert session Questions and Answers
In winters we need to concentrate more on water, ghee, soups and seasonal fruits.
Eggs is a full meal. One can consume it in the morning everyday. But try to include carbs as eggs might give bloating.
Instead of tabs I would prefer you get giloy plant ( take its stem and two leaves and boil the water to half and give to kids with honey ).
Try giving her banana shake / dry fruits shake and also raisins with kesar in the morning.
For cold and cough in winters give them tulsi water in the morning and turmeric milk at night . Before they go out in the open air put cotton in ears . In winters all fruits can be consumed between 10-5. All seasonal fruits especially berries / custard apple / etc .
For immunity give ajwain ginger and garlic watwr everyday post dinner and also for wheezing give jaggery in lukewarm water post meals.
Include ghee / water / and apply coconut oil mixed with olive and almond oil on skin.
Apply almond oil mixed with mustard oil in your navel before sleep and also clean your lips with rose water at night and apply glycerine one drop mixed with water.
There can be some deficiency if he feels heated up. Try giving spinach carrot beet juice / more ghee in diet and give jaggery and dry fruits ladoos.
If she has any vitamin deficiency than give her more fruits, eggs, broccoli, mushrooms, ghee, white butter, coconut water, flaxseeds, pumpkin seeds, black sesame seeds.
It shows he has weak immune and hormones might also be playing a role – so give lukewarm water with ajwain and ginger post meals with honey. Allegra is an anti allergic ( he might need an anti inflammatory if it's due to weather and if it's due to weak immune than none of it will work )
Give raw ginger with a pinch of salt and lemon before meals or make your kid eat papaya and raw tomato everyday.
That can be a bone pain as it happens in growing age when hormones change . Try giving him lukewarm water with lemon and honey post lunch / and give more proteins in diet / also include more water and ghee . Besides that instead of supplements I would suggest give them dry fruits / seeds / nuts on a regular basis.
Apply triphala ghee one drop around eyes at bedtime ( you can get in any ayurvedic store ) or apply one drop almond oil mixed with few drops of rose water around eyes. Also dab her eyes with an ice pack and than apply cucumber slices on eyes. Mostly her eyes are allergic, so better keep her away from gadgets or eye strain ( ask her to do anulom Vilom and tratak daily )
To be part of the online sessions subscribe HERE
To volunteer for a session , if you are an expert , fill your details HERE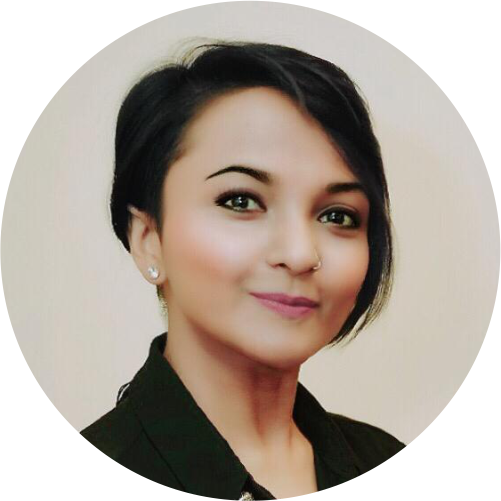 Nidhi Agarwal – How To Keep Your Children Healthy During Winter
Nidhi Agarwal – How To Keep Your Children Healthy During Winter
Dr. Nidhi Agarwal is a Medical Practitioner and Doctor. She is a homeopathic paediatrician and wellness coach by profession. She runs her health centre – Prakash Holistic Health Care Centre in Viman Nagar, Pune. Nidhi Agarwal is a caring, skilled professional, dedicated to simplifying what is often a very complicated and confusing area of health care. Her expertise lie in the fields of nutrition, lifestyle, counselling for children and parents. Nidhi Agarwal believes in the holistic improvement of mind in unison with the body. She also specialises in providing 
behaviour therapy for kids and parents
.
The Session
Nidhi Agarwal – How To Keep Your Children Healthy During Winter is the topic where she will be answering growing concern and questions from the parents. For more details, please visit 
our website
.