Teen Puberty : What to Expect
Expert session Questions and Answers
At 16 Girls are changing and becoming more attractive and they love that attention. You need to talk to her and tell her that now we are going to India which has a different culture. Don't scare her from being Judge, it's ok to feel good about self and accept self but teaching about protecting self is the priority as well. You need to build good with her which will help you know her.
Ask for permission can I talk to you? I need some time with you. And once they say yes start a conversation. Start by following questions:
Hey dear I'm curious to know what's happening in teens world.
I want to know more about you. Can you share your likes and dislikes, wants and desires.
What else is happening in your school which we parents are not supposed to know.
About intercourse they can be educated from 12 – 13 years onwards but if they have encountered pornography then they might learn things earlier which might be wrong information. They need to be educated about pornography.
9- 10 years is the age of girls in which puberty starts and they understand what is happening around. About they not listening to parents depends on what are you trying to convey? If you are conveying something which is against her beliefs then you need to ask her what she thinks about it. I feel teens should be questioned and not commanded to do things, ask questions means why they feel that you (parents) don't know things or what do they think about the relationship ?
Yes knowledge is available freely on google and teens are curious to know so they google instead of asking you. The bond between you and child needs to be so open that he/ she shouldn't be scared to ask you questions. Tell them what is Sex. It's an identity of being a Boy or girl. Then if they ask more about it then reply only age appropriate things to kids. Also when you talk, don't make a 'woo woo' kind of talk. It's as natural as passing stool or urinating and it's a talk given by parents so they get the victim of wrong knowledge outside.
Go step by step as too much information scares children. So discuss what changes will happen in the body, there will be mood swings and many other things. Don't assume child knows it all. What he knows we don't know so you will have to take an effort to explain to him and also ask him what he knows or let him join workshops on puberty taken by Sexuality educators.
Precocious puberty happens on hormonal changes only. As I'm not from Medical field, I don't know factors of this. Sorry for this. You can get this answer from either Gynaecologist or GP.
An average 9 year old is capable to understand all about sanitary napkins. Sharing my story on this.
My son used to see sanitary pads advertisements on TV and asked me what it is. I said I will tell after few days as I don't know how to explain you directly. I bought time got educated from few people and then told why women menstruate and how it is important to take care of ourselves. As he was a boy, I taught him to respect females and whenever he sees stains or girl is upset and has mood swings, don't get furious or judge. Understand that she is going through her menstrual cycle. Trust me he could cope with that truth.
My elder son (age 17 years) has to get up in the middle of the night as his undergarments get wet because of discharge. He gets very irritated as his sleep gets disturbed and in the morning he has to get up early. What can be done?
This needs a habit. Teen especially the elder one needs to be educated that mom and dad need some time with each other. You can ask them if they can you now sleep in the other room have their 'me' time.
Boys used to get breasts in past, years back in the 60's as my grandmother used to share stories and used to say while massaging boy child, one needs to ooze out water from nipples so to avoid having Breasts when they grow up. So this can be a myth as many stories around it.
This is very important to handle as soon as possible.She needs validation from an outside source. So as parents you start praising her physical appearance and also say that no matter what happens and no matter how you look, I love you. They feel inferior as someone in house must have passed the comment on her physical appearance. Whether its hair on face or Body fat or pimples on face all need to be handled with your smart language. Any labeling done creates complex to them which they carry for a long time.
Wax we don't suggest on face. Though threading works. And one can wax hands and legs if they feel it's too much but post 13- 14 years. For this I suggest to connect with Dermatologists.
First of all that is their private moment why even a parent should know? If the teen is addicted then that teen needs therapy. But otherwise masturbation is healthy. No harm. There are many religion based theories which have nothing to do with health. Connect with A GP or sexologist who can help. Health problems possibly mean that the teen is very harsh on self and damages the nerve which can be a point of worry.
To be part of the online sessions subscribe HERE
To volunteer for a session , if you are an expert , fill your details HERE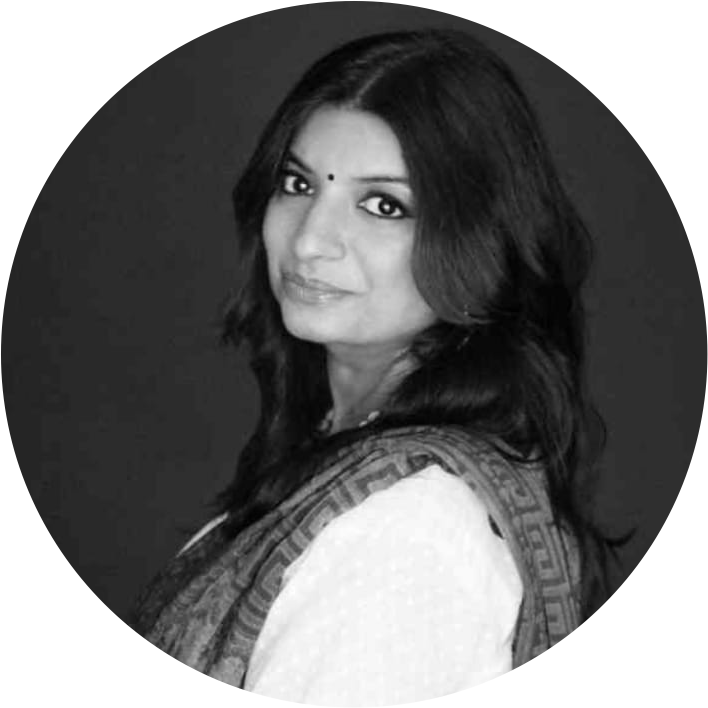 Sarita Dagha – Everything You Wanted To Know About Teenage Puberty
Sarita  is a Parenting Expert by profession. She is an Internationally Licensed Heal your Life Workshop leader & Coach, Parenting educator, Internationally Licensed Access Bars Facilitator and Graphology Facilitator founder Of Kristall Transforming Lives.
About Sarita Ketan Dagha
She has learnt multiple modalities like Expressive art therapy, NLP, New Code NLP, Metaphor therapy, REBT, Reiki and many more healing modalities which she applies in her profession.
Sarita Dagha's expertise lie in rapport building, Teen empowerment, Behavioural challenges, Sexuality Education, etc.
The Session
Sarita Dagha – Everything You Wanted To Know About Teenage Puberty will be the topic where she will be taking the session at 5To15 event.