Teenage Unanswered Questions
Expert session Questions and Answers
Hyperactivity is good for a 9 years old. Involve the child into sports.
'Talk to my teenage son about puberty'-
Tips on Discussing Puberty with Your Kids- Use actual body part language for genitals. Keep things short when talking to younger children. Use day-to-day situations to trigger conversations. Don't wait to have "the talk". Puberty is a normal part of growing up. Fake it until you make it.
As you rightly said – 'like teens'. So why try to? It's normal teenage behavior. Spending more time with friends and less time with family is very normal teenage behavior. It means that your teen is shifting his or her circle of support to peers and away from parents and siblings. While it might feel hurtful, this is a necessary stage of development and should be expected and even encouraged.
I have just explained a similar situation in the earlier question for a 16 year old. They are already taught in 7-8 standards.
I'll answer this question in general for all. There are few 'needs of adolescence'.
Needs for security : The adolescent needs to be emotional, social and economic.
Need for Love : Affection or love is one of the most basic and psychological.
Need for freedom and independence : Adolescence is a time when this is most important.
Need for self-expression and achievement : Every adolescent has an inherent.
But then as parents and mentors, we have to handle such a situation. How do you overcome adolescent problems? Advise kids to know your values. Values are what you believe in, what you think is right or wrong, and what is most important to you. Advise kids to –
Draw up a plan for your life, Develop yourself, Have a role model, Make decisions, Be Assertive, Learn a Skill, Take advantage of holiday periods.
Depends on the child's age –
Below 11 years – explain using indirect examples.
12 years and above – you should follow a simple principle – talk as you go. Use actual body part name/language for genitals. Use day-to-day situations to trigger conversations. Don't wait to have "the talk".
He already has it in his school curriculum. You don't have to talk extra. Just try to teach general 'etiquettes'. Also teach him to respect the opposite gender.
If psychological issues – then change in behavior, traumatised activities, fear to meet people etc., either making too many friends or no friends at all, avoiding opposite gender, etc. If sexual issues – then of course only a medical practitioner can advise.
Yes, practically few of such videos are available on YouTube. Unfortunately, I don't have it right now to give you the link.
Actually technically that's done in most CBSE schools. Many professionals also now conduct such sessions.
Guidance is very important to judge between right and wrong. Ethics and moral values to be discussed regularly at home. Also teaching the difference between infatuation and love is very important. Further we need to assure the understanding of the child's mental requirements and explain the child with support and confidence. We also recently had a session on infatuation, here in the 5-15 group a few months back.
Well that's a major headache. Moodiness and anger in teenagers is a common issue that parents deal with. It often stems from a teen's desire to be more independent from his parents and his frustration that he can't yet enjoy the freedoms of an adult. That frustration is sometimes expressed in anger and striking out verbally at parents. Finally, other ways to help: Let him know when he does something well, encourage him to be part of family decision-making, show interest in his friends, school, and activities. Set rules for use of phones, devices, and social media. Help him understand peer pressure.
To be part of the online sessions subscribe HERE
To volunteer for a session , if you are an expert , fill your details HERE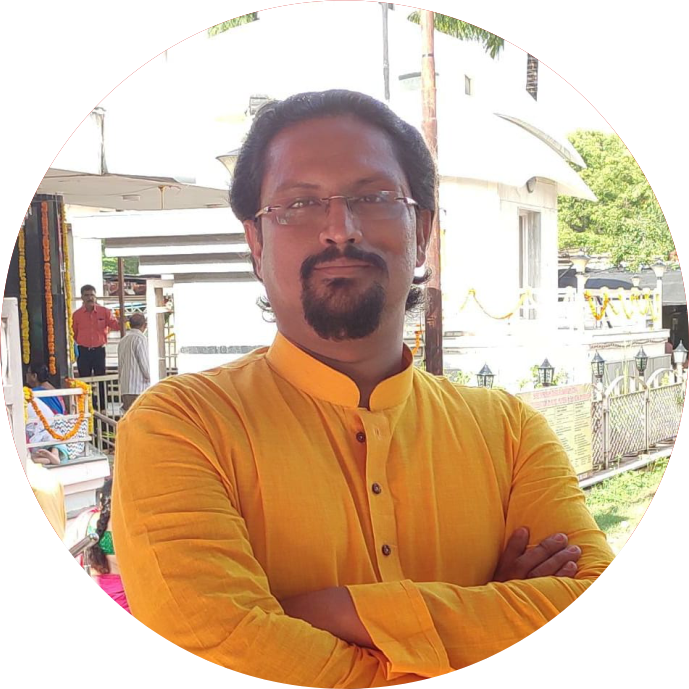 Abhra Pratip Ray – Teenage unanswered questions
Abhra Pratip Ray – Teenage unanswered questions
Abhra Pratip Ray is a Professor and teaches Physics and Psychology in Pune University affiliated College. He's a Teachers' Trainer, Educator, Psychometric Trainer and Personal Counselor. He has been awarded as Best Teacher by Image Achievers Welfare Forum, Mumbai and the Best Educational Mentor award from Brands Academy, Delhi for his contribution into the field of teaching and counseling.