Time Management for Your Child
Expert session Questions and Answers
When he makes his time table let him also mention the time slot for each task next to it. Let him decide how much time he wants to allot to it and that way he will feel responsible to follow it . Please provide him with an alarm clock in front of him. Let an alarm ring at the end of each slot. Also please ask him to tick off each task as he completes it. That will further motivate him to keep competing tasks.
Once you have completed a chapter, again ask her how much time she needs to revise it. Let her decide. Once she decides to use the alarm clock to remind her so that she knows that she needs to keep up with the time. Don't stress yourself too much though because she's only eight. The key is to make them independent so that they gradually learn to take responsible decisions.
The time table or 'to do list ' helps with this as well. Once they have made their time table let them allot some time for work, play, food and rest. Initially you can teach them how to make it but later let them do it and you can supervise it. Once they do it, they automatically learn to follow it. They will understand that if I don't complete my homework or studies, I may miss my playtime . Also reward them with simple things when they finish their work on time like a hug, a pat on their back and at times their favourite food as well. Meditation and yoga are helpful to improve concentration.
At least 60 to 90 minutes a day of outdoor play. In case it's raining they can play indoors using board games,etc.
You could check some videos on youtube for this.
Try using the alarm clock method, and the reward one too (previously mentioned). It will hopefully do the trick. Let her talk to her friends who are able to complete their work on time. She will learn from them also.
Here goes :
I have excellent time management skills.
I am always on time.
I start and finish my work on time.
I value my and other people's time.
I plan my time carefully in advance.
Please repeat this with your child daily and you will see a positive difference for sure.
Keep the clock 10 or 15 minutes ahead. It also depends on whether she likes going to school. A small suggestion, don't drop her if she misses the bus. How many days will she stay back at home. Gradually she will understand that if she doesn't take the bus, she will miss out on the fun at school. It's a tried and tested remedy. Tell her she will miss out many important things in life if she's not punctual. Use positive reinforcement like, instead of saying ,"Don't waste time," say, "Use your time wisely",etc.
To be part of the online sessions subscribe HERE
To volunteer for a session , if you are an expert , fill your details HERE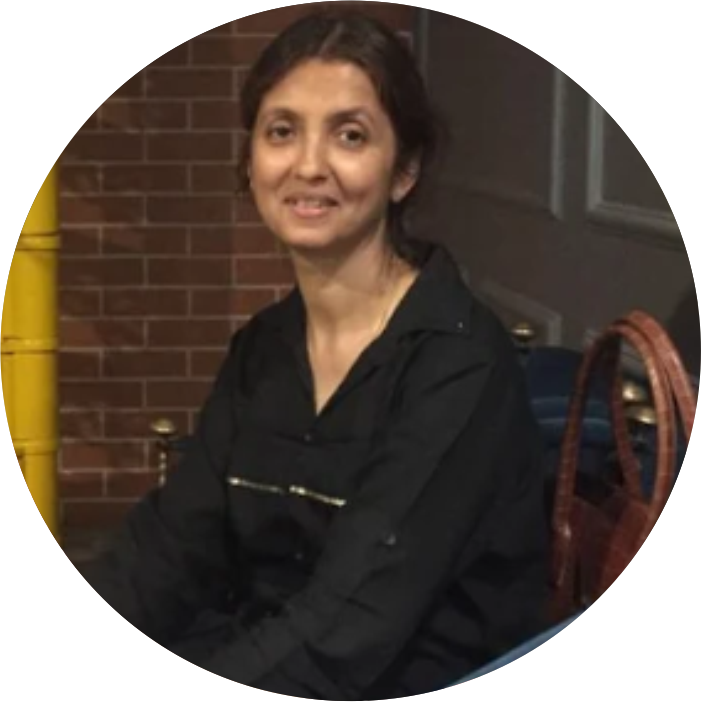 Dimple Tahilramani – Learning Time Management For Your Child
Dimple Tahilramani is a Soft skills, life skills trainer, a Certified counselor and a jolly Music teacher. Her passion lies in the field of teaching and training. According to her, she has learnt from each and every one of her students and believes that this is the biggest advantage of being a teacher/trainer. One of Dimple Tahilramani's favourite lines include 'Guide me oh Krishna to help those who need my help without any expectations.' She has a warm and welcoming sense of character.
About Dimple Tahilramani
Dimple Tahilramani is the Lead trainer with Radkris training solutions. Considering the fact that soft skills are so crucial in today's times, she aims at helping people obtaining them so as to aid their personal and professional growth. She is associated with NIE, an initiative by The Times of India as well as MNCs and colleges where she 
conducts sessions in soft skills and life skills
.
Dimple Tahilramani's expertise lie in building self-esteem, Grooming, and hygiene, time management, stress management, study skills, dealing with bullying, etc.
The Session
Dimple Tahilramani – Learning Time Management For Your Child will be the topic where she will be taking the session at upcoming 5To15 event.