Which Board to select for your Child
Expert session Questions and Answers
All boards help students perform at class 12
However the difficulty level of the boards may vary and the subject focus and detailed content may be different.
It also depends on what stream and subjects the student is pursuing in class 12. For Science based subjects – ICSE and CBSE have an edge about SSC board because of the comprehensive content and syllabus.
SSC does not cover some required topics in Math and Science or not to that detail.
Now the process is getting better with admissions into Indian University when students apply from international boards IGCSE and IB.
That may be true if there are used to a certain school culture.
However, if the focus is not on medicine and engineering – then HSC can provide room for developing other skills and interests.
There are some good HSC colleges.
Also, it will be a good learning for children to adapt to new environment.
NIOS has been in existence for very long and at par with other Indian boards. But it gives flexibility of pacing out the exams over a few years.
Hence very popular with students pursuing hard core sports , students with certain diagnoses, difficulty where some subjects need to be dropped and now with homeschooling.
But many students take NIOS as regular board as well.
It depends on the foundation of the students.
All boards are scoring, provided the student has been a consistent performer and has regularly developed and improved on set skills required in school.
However given that state board difficulty level is lesser in comparison to other national boards , there can be a scoring advantage. However , you would see how CBSE and ICSE scores are touching a century. So scoring is across all boards
National boards like CBSE and ICSE have an advantage for getting students ready for competitive exams also because of the vast and detailed subject study.
But if schools irrespective of the board or international schools that are consciously developing analytical and logical skills in students then anyone can do Competitive exams.
There is no one prescriptive answer here
The world is changing rapidly and no boards can fully prepare students for the future.
Having said that if boards or rather schools focus on skill sets , attitude and knowledge required in today's 21st century millennial students then are are getting them somewhat ready.
There IB boards have an upper hand because the focus is on developing the 'whole child'
Along with subject content – the boards attempts to build character and attitude.
Focus on time – Management, community service , communication , etc.
There is merit and advantage in change. One can get the best of 2 worlds, but your reasons must have clarity and child's interest should be kept in mind. Also, many other factors like a child's emotional and social readiness is important to look into.
Yes. It's ok to switch and they are not at a disadvantage.
IGCSE and IB are very different in many ways. IGCSE is a Cambridge board – while it promotes international learning and gives a lot of flexibility in teaching- learning approaches – it is more closer to home in terms of having textbooks and exams.
IB – philosophy is more child centred and learner driven.
While it has assessments both formative and summative – they do not have textbooks and exams in the traditional sense.
Students from ll boards can and have for so many years gone overseas for higher studies. So no board is limited in that aspect.
However, international boards focus on certain skills that help the student to become an independent learner.The skill sets are more practical , application based and learning is based on understanding and reasoning.
Hence adapting to international studies then becomes a little easy.
NIOS not as popular. Also because of the flexibility in approach, schools find it hard to offer.
Varied subjects / varied options / may take longer years commitment for different children because they can choose how many exams to give in a year.
Yes of course. Since the learning teaching approach and pedagogical principles are so different it is vital that IB schools help their teachers to understand the iB philosophy thoroughly and in – depth. I would extend this to say that all boards have a great comprehensive framework that intends to give students a good education.
However , how the schools/teachers delivers and implements that curriculum is what makes all the difference. Hence you can find a vast difference in schools even if they are same board. Schools that do justice to the boards philosophy show high quality.
Yes, as long as they take the pre requisite subjects. Taking ahead from the question,
Board or school choice should be well thought – not because you studied there and turned out fine or not because my friends child is going there.
When you choose board / school keep the following things in mind –
Curriculum Understanding
Teaching Learning Methodology
Holistic Development
Philosophy and overall program
Assessment Practices
All boards promote extracurricular activities. No board is saying don't let children play sports or don't take them on field trips. However this is entirely up to the school.
There are schools that focus on intention and practice to give all round development, whereas some schools limit themselves to academic learning. Some schools give equal opportunity to all children to participate in CO curricular
Whereas some schools give a chance to the top cream. So choose the schools wisely. Board is important, but which school is more important.
Yes. It is known to be similar difficulty level.
Self reflection – What do you want ? On what basis ? Do you want that ? Or is this good for your child ?
Do your educational beliefs match that of the school / board ?
Child's growing personality , inmate nature and interests need to be considered
Some children are creative / some outdoor-ish
Will the school cater to that
Will the school cater to that
Your expectations – what is important to you ? What are your non-negotiables?
Your involvement and commitment>
How much are you ready to give?
Some schools require more / less
And last the brass tacks – distance / fees / timings / facility like bus food etc.
One doesn't need a counsellor for school selection. If you are an aware , well meaning parent. And with common understanding
You can be your own Counsellor.
See the pointers above. That should guide
And last Trust your instinct. No parent wants to make a bad choice. Also no – that kit school or board will give you 100% solutions. School is one part of the child's life but it is not the end all
What the child turns out in the future is a lot about home / nurturing and upbringing / childhood and growing up experiences and environmental , biological and sociological factors.
To be part of the online sessions subscribe HERE
To volunteer for a session , if you are an expert , fill your details HERE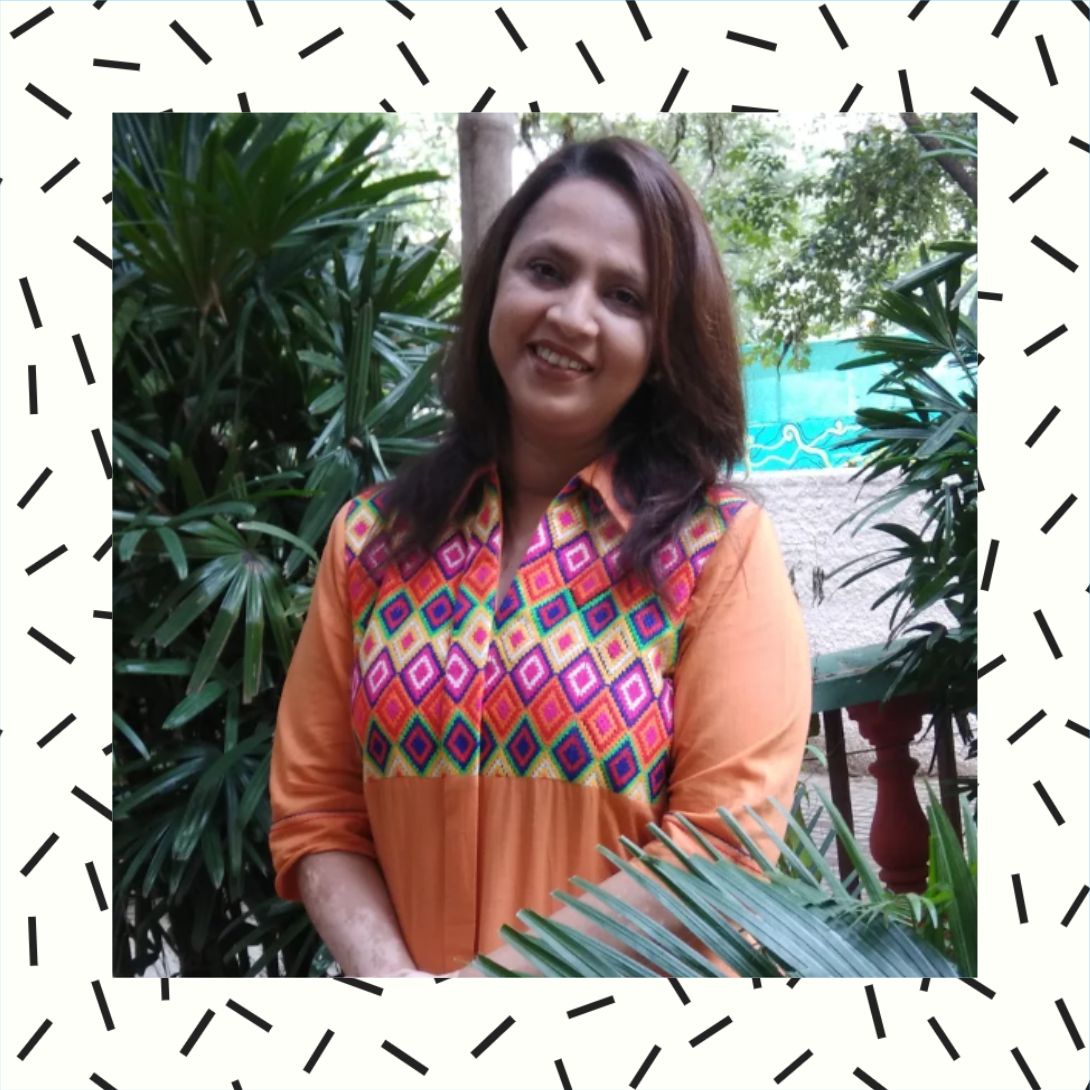 Shilpa Solanki – CBSE or ICSE Which Board Of Education Is Better
Shilpa Solanki is an Educationist and has spent 25 years in both primary and pre- primary education. She has been the founder principal of The Orchid School and is currently the founder and principal of 'Harmony Tree' Pre primary school. Her experience has given her a deep and compassionate understanding of the crucial nature of early education.
With the growing concerns of the parents, Shilpa Solanki – CBSE or ICSE which board of education is better has extensively researched and worked on curriculum development for pre- primary, primary and secondary school levels. She has developed and implemented innovative teaching and learning practices in classroom teaching. Her nature is open minded and forward- generation oriented.
The Session
Shilpa Solanki – CBSE or ICSE Which Board Of Education Is Better is the topic where she will be answering growing concern and questions from the parents. For more details please visit
 our website
.