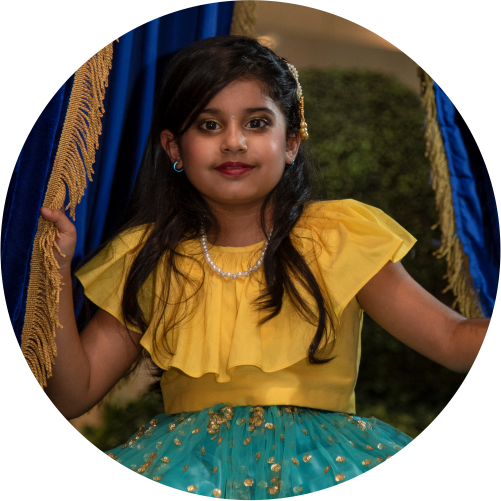 Adaah Somji
6-year-old Adaah Somji is the founder of YouTube Channel- Kids with Capes - where every child is a superhero! She Founded this channel in the year 2018 with her friend Ronit Ladkat, and they conduct random acts of kindness to make the world a better place. Sprinkling glitter on their journey of life, these kids turning the world into a shiny little happy place. She has volunteered at multiple NGO events, exhibitions, fundraisers by helping in their planning and during execution. Her startup was awarded and recognized by Woman TV, 2018. She has participated in the Stop Beggary project that won an award at Design For Change, Ahmedabad,2017. Student of the Symbiosis International School, Pune, she has delivered guest lectures across various Schools in Pune to teach children to share with the less fortunate.
Along with being a young Humanitarian, Adaah is also a young budding model, a youtube blogger and a yoga enthusiast. She has walked the ramp for fashion shows and has done a lot of yoga shoots through the years including one for Crème Magazine. Being associated with various organisations like "Nakhre Vakhre", "Club Funtastic", "House of Neha Gursahani" , "Theophile" , "With Love NGO" , Adaah has achieved recognition as a Yoga enthusiast,A model, YouTube blogger, Young Entrepreneur, and NGO Volunteer.
Adaah Somji , a 6 yr old has its own YouTube Channel "Kids With Capes" .
Hear her share his journey of winning and conquering irrespective of age.