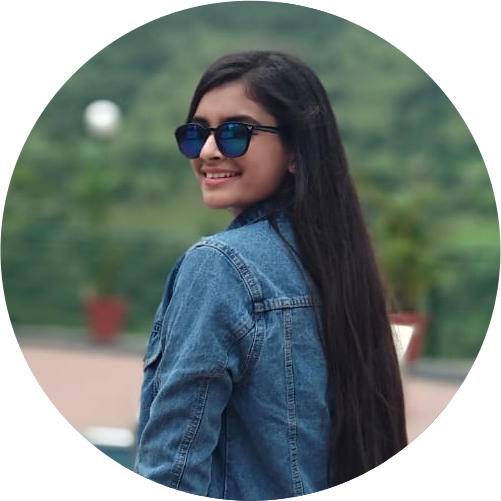 Anushka Pawar
A confident 13 years old model, phenomenal actor and graceful dancer, Anushka Pawar is our multi-talented hero. She has both talent and passion for the above skills. Anushka has had many achievements in modeling, acting as well as dancing. She has been the winner of 'Gladrags Little Miss India' 2018 and 'Gladrags Most Talented Girl' 2018. Anushka is the West Zone Winner of 'Pantaloons Jr. Fashion Icon' 2015, she has been 'Pune's Little Miss Gorgeous 2015' and is the winner of 'Pune's Got Talent 2015'. Anushka went to the semi-finals for dance in the 'Talent Hunt Show Season 1' and got the opportunity to work in a short movie 'Motherland'. Due to Her highly developed acting skills, she got a chance to perform with the team of 'Chala Hava Yeu Dya' and many other Marathi film actors as well! Anushka's modeling achievements include the 'Joybells Princess of the Year 2026', 'Joybells Drama Queen 2016', Little model of 'Femina Fashion Show 2016', 'Little supermodel 2016', winner of 'Pune's got Talent 2016' and winner of 'Dance Pune Dance 2016'.
These are many achievements for a 13-year-old and Anushka truly acts as an inspiration of talent as well as hard work. Anushka has acted in an advertisement of 'Joybell Kids wear' and in a commercial of 'Dell Laptop'. She is the winner of Jai Hind collection 'Calendar Face of the year 2017'. Anushka has walked the ramp for 'India's Kids Fashion Week 2017' for the brand Ginny and Jony. She has been selected for the 'International Fashion Event' in Singapore and got the title as Fashion Icon of 2017 as well. The number of achievements Anushka has shown her determination and her achievement list in the future is surely going to be much longer! Anushka is also involved in other activities such as sports and academics and has been learning dance from the past 3 years.
Showcasing just how glamorous kids fashion can be. Not a celebrity kid, Anushka Pawar is an upcoming fashion icon who participated in various fashion events and contests. She is already more well-rounded and diverse than us from a young age.  From trendy to eclectically-styled look she has the sweetest poses to show it off.
Whether it is sports, a humanitarian cause , an innovative venture or a unique talent, " 5 to 15 " event will endeavor to showcase the special qualities to the world. Hence, the event will help them showcase their talents and achievements giving them a huge visibility.
For more details visit our website.