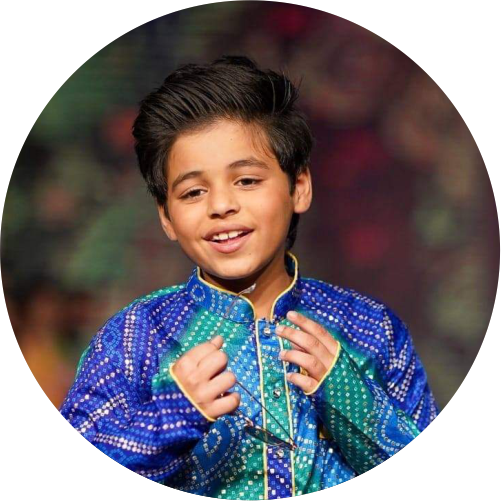 Arush Nand
Arush Nand is our 9-year-old upcoming actor who is less worried about success and more worried about becoming a better actor. His passion is seen by his approach towards acting. Arush has acted in more than 150 commercials. His extraordinary skills and talents can be seen from his achievements at such a young age. Arush has been a part of 8 Bollywood movies, 2 Hollywood movies, and one Marathi movie. Being an exceptional dubbing artist, Arush has done dubbing for the character of little Simba in Disney's 'The Lion King' in Hindi. He has also done dubbing for the Netflix original, 'Raising Dion'. Arush has truly impressed everyone with his skills and achievements and has high aims for the future. He is a student of the Gundecha Education Academy, which supports him in the field of his talent.
Arush Nand is an actor, and has been acted in Bollywood movies and several commercials. The kid has been so far doing an amazing job when it comes to acting.  For more details visit our page.
The famous Hindi movies Arush Nand has acted are Dear Zindagi in 2016, Phobia  in 2016 and Parmanu - The Story of Pokhran in 2018. Arush has acted in more than 150 commercials till now.
Whether it is sports, a humanitarian cause , an innovative venture or a unique talent, " 5 to 15 " event will endeavor to showcase the special qualities to the world. Hence, the event will help them showcase their talents and achievements giving them a huge visibility.
For more details visit our website.