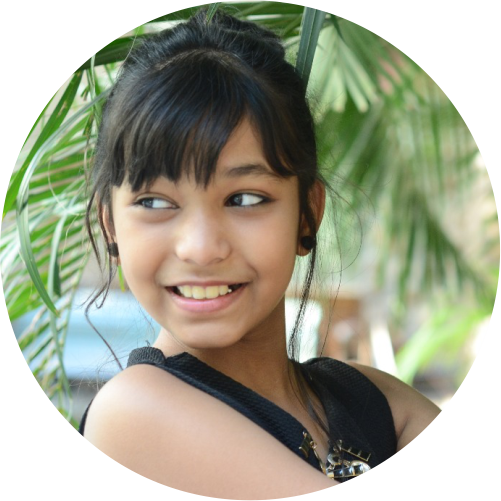 Ayrissa Bindu Shafeek
A part of the Swatantra Theatre Group, 12 year old Ayrissa Bindu Shafeek is an accomplished young artist.She has secure an Excellence in dramatics award from Vibgyor School and Orbis school.She has also earned recognition at the interschool level for recitation, monologue and storytelling.Along with the theatre, Ayrissa is also trained in Kathak and the Guitar. She is an upcoming model as well and has participated at the Pune Fashion Week.
Whether it is sports, a humanitarian cause , an innovative venture or a unique talent, " 5 to 15 " event will endeavor to showcase the special qualities to the world. Hence, the event will help them showcase their talents and achievements giving them a huge visibility.
For more details visit our website.