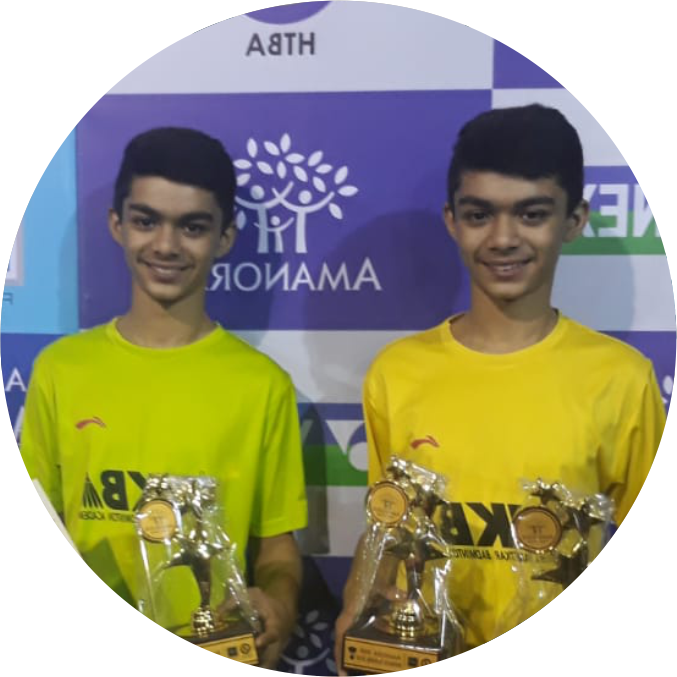 Dhruv Thakore & Arya Thakore
Trained at the Nikhil Kanetkar Badminton Academy, Twin brothers Dhruv Thakore and Arya Thakore, aged 15 years, started playing badminton since the age of 8 yrs. Dhruv and Arya's goal is to qualify for ABC (Asian Badminton Championship) in the near future. They have been the Winners of the 'School Games National Badminton Championship' in 2018 and runner ups at the All India National badminton tournament, Patna. They have been representatives for the state of Maharashtra at the National Championship tournament.At the state level, they have been the winner of the Maharashtra State Championship thrice. Having a good track record and to further create a niche and presence in national and international circuit in Boys Double (BD) is what they aim and focus at.​
Whether it is sports, a humanitarian cause , an innovative venture or a unique talent, " 5 to 15 " event will endeavor to showcase the special qualities to the world. Hence, the event will help them showcase their talents and achievements giving them a huge visibility.
For more details visit our website.