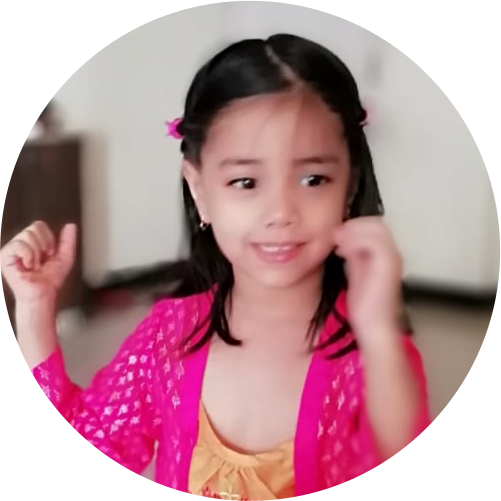 Divyanshi Gupta
Divyanshi Gupta, 6 years, is one of our youngest talents. Her main interest and passion is a dance. Divyanshi started to dance when she was 2 years old and since then has performed in various Ganesh Utsav and in school. She mainly does the freestyle form of dance and does karate and skating as well. Divyanshi is a student of Vibgyor Rise. Her flexibility and urge to learn new moves is how she took up this talent. Constant appreciation from her loved ones is what keeps her motivated and she would like to take up dance as a career
In India, dance is one of the oldest forms of art and self expression. With the art remaining inherent to Indian culture, the nation's new crop of dancing talent are mesmerising and Divyanshi Gupta is one of them. Divyanshi Gupta dancing talent is a 6 years old. One of our youngest talents. Her main interest and passion is a dance. She is one of those young dancers whose profession and passion is to create magic on the dance floor.
Divyanshi started to dance when she was 2 years old and since then has performed in various Ganesh Utsav and in school. She mainly does the freestyle form of dance and does karate and skating as well. Divyanshi is a student of Vibgyor Rise. Her flexibility and urge to learn new moves is how she took up this talent. Constant appreciation from her loved ones is what keeps her motivated and she would like to take up dance as a career.
To know more about Divyanshi Gupta, visit our website. 
Visit our social media pages here.